Style 7538 - Glass Micro-Spheres Filled PTFE
Phelps Style 7538 gasket material is made with 100% Virgin PTFE and uses Hollow Glass Micro-Spheres as the filler. This PTFE sheet is manufactured by a unique process that structures the composition into fibers that overcome creep relaxation and/or cold flow. Style 7538 is ideal for chemically aggressive services works especially for sensitive flanges that require low bolt loads.
For dimensions & thickness and other options listed here, please call us @ 1-800-876-SEAL, or add notes after clicking on "Request a Quote"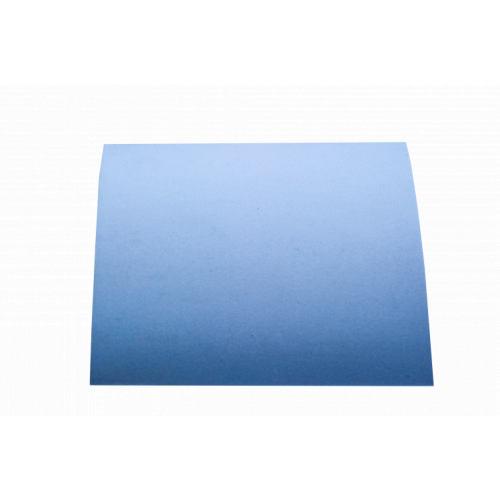 CUSTOMIZE AND SEND REQUEST
Temperature
-350°F /-210°C to +500°F /+260°C
Applications
Phelps Style 7538 is an excellent gasketing and sealing material
- Stress sensitive and fragile flanged joints
- Piping systems, glass apparatus flanges (medical and pharmaceutical)
- Irregular steel, metal alloy, ceramics or plastics flanges
- Glass & glass-lined flanges, and rubber-lined piping systems
Specifications
ASTM F 36A
Compressibility Range @ 5000 psi: minimum 30%
Recovery @ 5000 psi: 30%
Sealability (ASTM F 37A): 0.12 ml/h
Creep Relaxation (ASTM F38): 40%
Sealability (DIN 3535): < 0.015cm3/min
Specific Gravity (ASTM D 79): 1.70 g/cm3
Meets ABS, FDA and USDA specifications: FDA 21CFR 177.1550)
Advantages
Resists wear and abrasion
Outstanding dimensional stability
Provides tight seal, and excellent bolt torque retention
Great for stress sensitive and fragile flanged joints that require low bolt loads
Highly Compressible layers conform to flange irregularities, especially on warped, pitted, or scratched flanges
Environment Suitability
Water, steam, hydrogen peroxide
Refrigerants (freon), cryogenic products
Hydrocarbons, solvents, caustics and strong acids
Disadvantages
Not good for molten alkali metals and fluorine gas applications
PxT Values
350,000 (1/16" thick) | 250,000 (1/8" thick)
Functionally Equivalent To
Garlock Gylon® 3504
Flexitallic Sigma® 500
Frenzelit Novaflon® 100
Klinger's Thermoseal® TC-1003
Durlon® 9000
Products Using This Material