Style 7530 - Virgin PTFE
Virgin PTFE is white flexible material that exhibits tremendous tensile strength, very low coefficient of friction, excellent high and low temperature capability, and is resistant to virtually all acids and caustics. It is flexible and extremely soft, and therefore conforms to irregular flanges effectively. PTFE also exhibits extemely high physical & electrical insulation characteristics, and has increased resistance to creep (compression) under load. Compared to Virgin PTFE, Reprocessed PTFE is less expensive, has lower tensile of 2000 PSI, and has reduced resistance to cold flow. On the other hand, Glass Filled Virgin PTFE has 50% greater resistance to cold flow. Virgin PTFE is compared to Mechanical Grade PTFE.
For dimensions & thickness and other options listed here, please call us @ 1-800-876-SEAL, or add notes after clicking on "Request a Quote"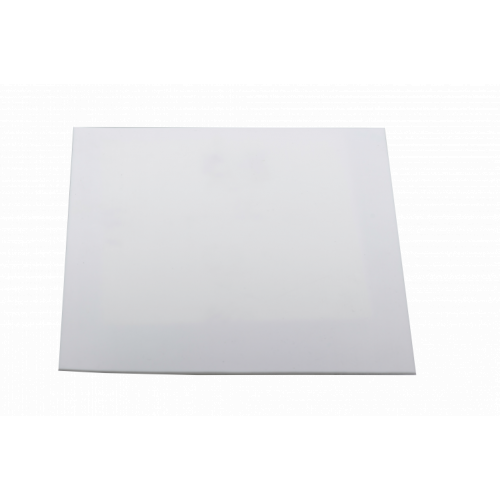 CUSTOMIZE AND SEND REQUEST
Temperature
-450°F/-268°C to 500°F/260°C
Applications
UV water purification systems
Exhaust gas sensor applications
Pumps & valves in food processing equipment
Anti-friction applications in automotive & aerospace, and other mechanical applications
Electrical insulating applications (example: separate conductive surfaces in capacitors)
Gaskets, washers, rings, seals and spacers for:
- Petrochemical
- Food Processing
- Biotech & pharmaceutical industry
- Pulp & paper
- Power generation
Advantages
A wide operating temperature rage: -450°F/-268°C to 500°F/260°C
Universal chemical resistance
Light & Weather resistance
Hot water vapor resistance
Excellent coefficient of friction (anti adhesive behavior)
Non-combustible (LOI > 95)
Excellent electric & dielectric properties
Hydrophobic (no water absorption)
Physiologically harmless (BgVV, EU, USDA, and FDA approved)
Disadvantages
Poor adhesion
Cold flow behavior
Relatively low wear resistance
Low resistance to high-energy radiation
No suitable for injection & welding applications
Functionally Equivalent To
Garlock Gylon®
Flexitallic's Sigma®
Frenzelit's Novaflon®
Klinger's Thermoseal®
Products Using This Material