Style 7537 - Silica Filled PTFE
Phelps Style 7536 is made with 100% Virgin PTFE with Silica as the filler. Compared to conventional Virgin PTFE, this gasket material is suitable for considerably higher pressure and temperature applications. Style 7536 is ideal for standardisation because of excellent chemical resistance and mechanical characteristics. This material offers resistant to cold flow and creep, excellent bolt-load retention, outstanding dimensional stability under thermal stress, and resistance to wear and abrasion.
For dimensions & thickness and other options listed here, please call us @ 1-800-876-SEAL, or add notes after clicking on "Request a Quote"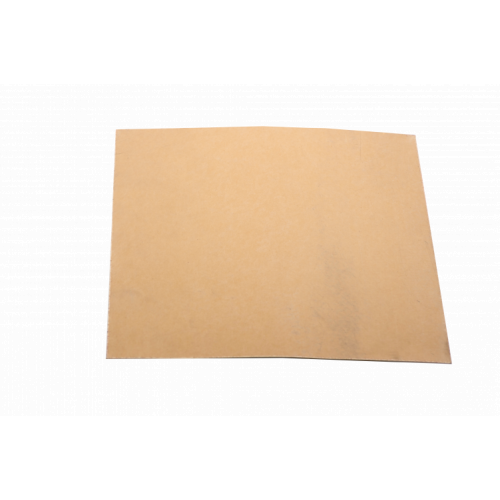 CUSTOMIZE AND SEND REQUEST
Pressure
1200 PSI (83 bar)
Temperature
-350°F /-210°C to +500°F /+260°C
Applications
Suitable for high pressures & temperature: Petrochemical, Hydrocarbon plants
Seals & Gaskets for the hatches, covers, reactor vessels, process vessels
Gaskets for flange connections, pipe connections, and maintenance seals
Gaskets for the process piping, pumps & valves, and flanges in:
- Pulp and paper industry
- Sugar processing, food and beverage industry
Specifications
ASTM F 36A
Compressibility Range @ 5000 psi: 7 12%
Recovery @ 5000 psi: 40%
Sealability (ASTM F 37A): 0.2 ml/h
Creep Relaxation (ASTM F38): 18%
Sealability (DIN 3535): < 0.015cm3/min
Specific Gravity (ASTM D 79): 2.10 g/cm3
Meets ABS, FDA and USDA specifications: FDA 21CFR 177.1550)
Advantages
No ageing
Excellent bolt torque retention
Does not support bacterial growth
Minimized cold-flow and creep behavior
Provides a tight seal, very low gas leakage
Offers excellent chemical and mechanical resistance in a variety of applications
Environment Suitability
Strong acids, solvents, hydrocarbons, water, steam, chlorine, and cryogenics
Disadvantages
Will not support flame
Does not support molten alkali metals
Fluorine gas, and hydrogen fluoride
PxT Values
350,000 (1/16" thick) | 250,000 (1/8" thick)
Functionally Equivalent To
Garlock's Gylon® 3500
Flexitallic's Sigma® 511
Frenzelit's Novaflon® 300
Klinger's Thermoseal® TC-1005
Products Using This Material