Style 7532 - Virgin PTFE, Glass Filled
Glass Filled PTFE (known as fibreglass reinforced PTFE) is manufactured from a base of virgin PTFE which is strengthened by the addition of glas fiber. This material exhibits less deformation under loads at both high and low temperatures which increases its utility as a sealing medium. The addition of glass also improves the wear and friction behaviour of the PTFE sheet Gass filler offers better creep and wear resistance, improves dimensional stability, raises the heat deflection temperature, improves creep resistance, and improves electrical insultative properties.
For dimensions & thickness and other options listed here, please call us @ 1-800-876-SEAL, or add notes after clicking on "Request a Quote"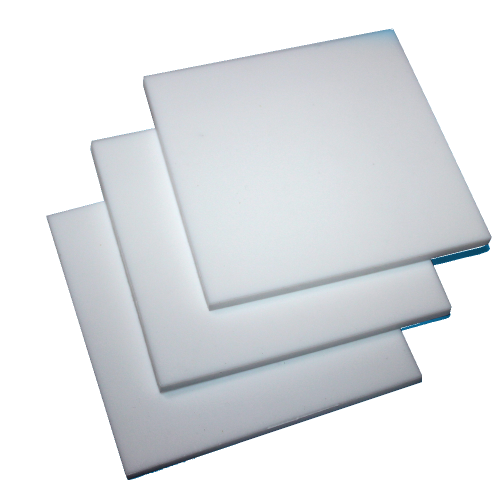 CUSTOMIZE AND SEND REQUEST
Temperature
-450°F/-268°C to 500°F/260°C
Applications
Insulators in electrical & electronics, and laser equipment
Fume purification, pure water production, cryogenics, filter technology
Gaskets, seals, bearing pads, shaft seals, valve seals for the food and medical industry
Shaft seals, valve seals, pump and instrument construction, roller coverings, etching plates


Advantages
Very good electrical insulation properties
Extremely good chemical resistance against virtually all media
Good sliding properties and improved dimensional stability and creep resistance
Disadvantages
PTFE is generally not recommended in liquid oxygen services where there is THERMAL CYCLING due thermal shock
Functionally Equivalent To
Garlock's Gylon®
Flexitallic's Sigma®
Frenzelit's Novaflon®
Klinger's Thermoseal®
Products Using This Material