Style 7536 - Barium Sulfate Filled PTFE
Phelps Style 7536 is the most chemically resistant of PTFE material variants, and is made with 100% Virgin PTFE with Barium Sulfate as the filler. Style 7536 is manufactured by a unique process that structures the composition into fibers - This offers excellent chemical resistance, improved performance over conventional PTFE, resistant to cold flow and creep, excellent bolt-load retention, outstanding dimensional stability under thermal stress, and resistance to wear and abrasion. Phelps Style 7536 is suitable for use with aggressive chemicals including sodium and potassium hydroxide, hydrogen and aluminum fluoride, chrome plating solution and vinyl compounds.
For dimensions & thickness and other options listed here, please call us @ 1-800-876-SEAL, or add notes after clicking on "Request a Quote"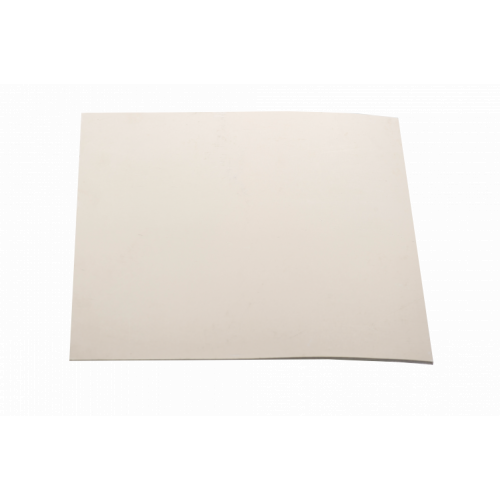 CUSTOMIZE AND SEND REQUEST
Pressure
1200 psi (83 bar)
Temperature
-350°F /-210°C to +500°F /+260°C
Applications
Excellent gasketing material for high pressure applications
Extensively used in rail road tankcar applications
Process piping and equipment in chemical, digesters in pulp & paper industry
Gaskets for food and beverage (FDA / USDA approved) applications
Gaskets for (steel) flanges where resistance to highly aggressive chemicals is required
Specifications
ASTM F 36A
Compressibility Range @ 5000 psi: 4-10%
Recovery @ 5000 psi: 40%
Sealability (ASTM F 37A): 0.04 ml/h
Creep Relaxation (ASTM F38): 11%
Specific Gravity (ASTM D 792): 2.90 g/cm3
Sealability (DIN 3535): < 0.015 cm3/min
Advantages
Excellent bolt torque retention
Style 7536 conforms to FDA requirements (does not support bacterial growth)
Barium filled PTFE is resistant to highly aggressive chemicals
Doesn't exhibit the cold flow problems associated with Virgin PTFE
Doesn't exhibit hardness problems of some other filled PTFE materials
Environment Suitability
Alkaline environments
Toxic chemicals such as ammonia, and phosgene
Steam, strong caustics, moderate acids, chlorine, gases
Hydrocarbons, hydrogen fluorides, aluminum fluoride and chrome plating solutions
Disadvantages
Will not support flame
PxT Values
350,000 (1/16" thick) | 250,000 (1/8" thick)
Functionally Equivalent To
Garlock's Gylon® 3561
Flexitallic's Sigma® 533
Frenzelit's Novaflon® 200
Klinger's Thermoseal® 2006
Products Using This Material