Style 7535 - Expanded Virgin PTFE
Phelps expanded PTFE sheet is made from 100% expanded PTFE. A soft gasket material designed for high performance service in extreme caustic to acid chemicals. This material has all the benefits of Virgin PTFE sheet, but with significantly less creep and cold flow that is commonly associated with Virgin PTFE. It conforms to rough sealing surfaces, yet compresses into an extremely tough gasket that makes a tight, long lasting seal. Expanding Virgin PTFE inherently has no structural weakness because it has a uniform and highly fibrillated microstructure with equal tensile strength in all directions.
For dimensions & thickness and other options listed here, please call us @ 1-800-876-SEAL, or add notes after clicking on "Request a Quote"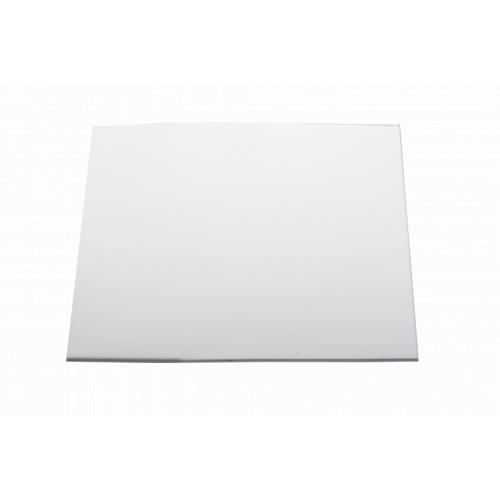 CUSTOMIZE AND SEND REQUEST
Temperature
-450°F to +600°F
Applications
Excellent gaskets, seals, pads material for use in extreme applications in the following industries
- Power Generation
- Pulp and Paper Industry
- Pharmaceutical, Petrochemical
- Iron and steel fabrication and manufacturing
- Distillers, Plants and Food and Beverage Industry (USDA & FDA approved)
Specifications
ASTM F-36
Compressibility: 68%
Recovery: 12%
Specific Gravity: 0.85
Sealability (ASTM F-37B)
Fuel A: 0.00 m/hr leakage
Nitrogen: 0.02 m/hr leakage
Creep Relaxation (ASTM F-38)
32% @ 2120F
16% @ 730F
Advantages
Expanded PTFE gaskets can be removed easily and without residue
Great for barrow flange faces due to excellent compressibility
Expanded PTFE Inherently clean and non-toxic - fit for USDA and FDA applications
Universally employable for nearly all aplications, media, a wide temperature range
Exceptional mechanical strength allows operation with minimal creep at elevated temperatures
Functionally Equivalent To
Garlock Gylon®
Flexitallic Sigma® 800
Frenzelit Novaflon® 500
Klinger Thermoseal® series
Products Using This Material