Style 8200 - LST, LSD, LCU, Ramp Door Gasket
Utilizing Natural Rubber Open Cell Sponge hatch packing, an additional 1/4" thick layer of Cloth Inserted Rubber laminated into the open cell platform provides a very sturdy base. The dome of Open Cell Sponge creates a lively sealing area, and the entire section is completely weatherproofed by a tough Nylon inserted Neoprene jacket, which provides furthrer tear & abrasion resistance. All together a long-lasting and weather resistant seal !!
This hatch packing is extensively used by the United States Navy and Coast Guard as a landing craft ramp door gasket.
For material other than listed here, or other special requests please call us @ 1-800-876-SEAL, or add detailed notes after clicking on "Request a Quote"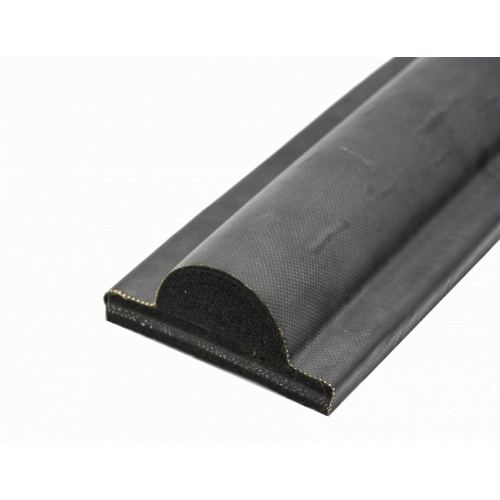 CUSTOMIZE AND SEND REQUEST
Specifications
CORE:
ASTM D 1056-54T R013
Density: 9-13 lbs., per square inch
Heat aging: Passes 7 days test @ 158°F
JACKET:
Tear Strength: 300 PSI both directions
Burst pressure: 950 PSI
Construction
JACKET: Nylon inserted Neoprene
DOME: Natural Rubber Open Cell Sponge
PLATFORM: 1/4" thick Cloth Inserted Rubber laminated between layers of Natural Rubber Open Cell Sponge
Bandages
Easy to install joint bandages of jacket material supplied with packing
Packaging
Custom built wooden crate