Style 8001 - Hatch Packing Sponge Core No Chamfer
This material combines the lively properties of an Open Cell Sponge core, completely encased in tough weatherproof jacket of Nylon reinforced Neoprene. The entire section is pressurized to eliminate air during the lamination process, thus ensuring the finished packing maintains its integrity and is not subject to unwanted deformation. Open cell core provides more "lively" seal, while jacket offers complete weather resistance - together, they provide Excellent Longevity.
Phelps's team is fully equipped to make this hatch packing to your specification, complete with corners/angles to upgrade or replace most hatch packing styles.
For special requests please call us @ 1-800-876-SEAL, or add detailed notes after clicking on "Request a Quote"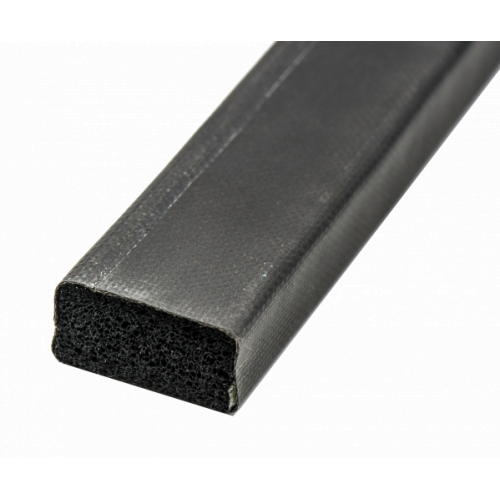 CUSTOMIZE AND SEND REQUEST
Specifications
CORE:
ASTM D 1056-54T R013
Density: 9-13 lbs., per square inch
Heat aging: Passed 7 days test @ 158°F
JACKET:
Tear Strength: 300 PSI both directions
Burst pressure: 950 PSI
Construction
JACKET: Nylon inserted Neoprene
DOME: Natural Rubber Open Cell Sponge
PLATFORM: 1/4" thick Cloth Inserted Rubber laminated between layers of Natural Rubber Open Cell Sponge
Bandages
Easy to install joint bandages of jacket material supplied with packing
Packaging
Custom built wooden crate