Style 7704 - Woven Fiberglass Drop Warp Tape
Fiberglass drop warp tape provides an excellent alternative to commercial drop warp tape. Due to excellent heat coefficients, fibreglass dissipates heat more rapidly than organic fibers and therefore provides excellent resistance at higher temperature. It is a substitute for bolt hole tape, and an excelelnt gasketing material wherever incombustible material is required. Fiberglass fabrics will not stretch or shrink
Supplied as standard with a special lint free treatment which restricts airborne particles while cutting.
For length / width options other than listed here, please call us @ 1-800-876-SEAL, or add notes after clicking on "Request a Quote"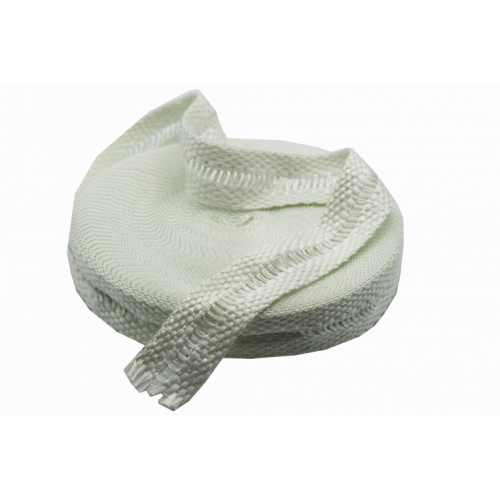 CUSTOMIZE AND SEND REQUEST
Applications
Substitute gasketing material for bolt hole tape
Great for Insulation, fireproofing, noise abatement
Fantastic alternative to commercial drop warp tape
Great for application that require incombustible material
An excellent gasketing material for higher temperature environements
Anti-corrosive properties make it great fro wrap sewer lines, pipelines and irrigation lines
High dielectrical strength and low dielectrical constants make outstanding for electrical insulation
Tensile
9,000 to 18,000 psi
Construction
Fiberglass yarn, partially woven center slot
Environmental Exposure
Resistant to most acids, alkali and fossil fuel fumes
Extremely low moisture absorption
Other Styles in the Fiberglass Textiles