Style 7703 - Woven Fiberglass Tape
This product provides excellent higher temperature resistance. Supplied as standard with a special lint free treatment which restricts airborne particles while cutting. Fiberglass tape is available in coatings of PTFE, Neoprene or Silicone are available upon request.
For length / width options other than listed here, or for PSA adhesive please call us @ 1-800-876-SEAL, or add notes after clicking on "Request a Quote"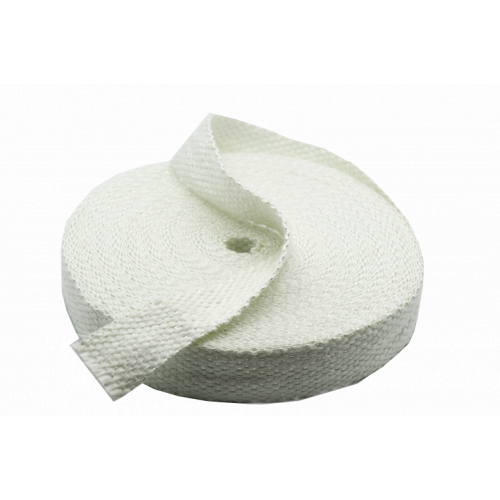 CUSTOMIZE AND SEND REQUEST
Applications
Strip door curtains for ovens, furnaces
Excelelnt replacement for asbestos tape
Gasketing material wherever incombustible material is required
Insulation and protective wrapping for hot pipes, steam tracer lines, and exhaust
Specifications
Chemical resistant
High dielectric strength
Low thermal conductivity
High tensile strength, no stretch or shrink
Heat, spark and flame resistant, temperature rating 1000°F
Construction
Woven Fiberglass yarn
Other Styles in the Fiberglass Textiles