Style 7701 - Fiberglass Gasket Cloth
This textile provides a viable alternative to wire inserted rubberized cloth. As a standard this style is supplied with a self sticking rubberized compound on both sides to facilitate lamination to achieve greater thickness. A white non-staining, non-stick lubricant compatible with stainless steel, or a Graphite coating one or two sides is available upon request.
Full rolls, part rolls, and sheets are available from stock.
For additonal length / width / adhesive / coating options other than listed here, please call us @ 1-800-876-SEAL, or add notes after clicking "Request a Quote"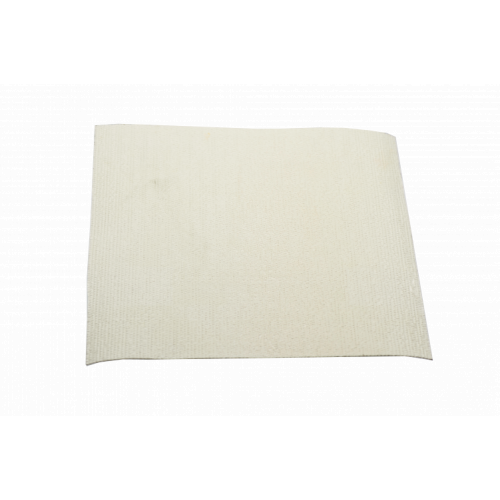 CUSTOMIZE AND SEND REQUEST
Temperature
550°F/279°C constant 700°F/371°C intermittent
Applications
Great for super-heated steam gaskets
Substitute for wire inserted rubberized cloth
Insulation jacketing for steam generators and turbines
Flange and manifold gaskets for internal combustion engines
Construction
Woven Fiberglass yarn coated with a rubberized compound on both sides
Weight
5 lbs. per linear yard
Other Styles in the Fiberglass Textiles