Style 9011 - Spiral Wound with Inner Ring for LMF (Large Male Female)
Phelps Style 9011 is a spiral wound gasket with inner ring only. The inner ring helps minimising flange erosion and prevents the build up debris in the annular space between the pipe bore and internal diameter of the gasket. The inner ring also prevents the gasket from over compression and possible damage. Style 9011 gaskets are suitable for use on Large Male Female flanged connections.
Standard thickness of the spiral winding is 0.125", while the inner ring nominally is 0.09" thick.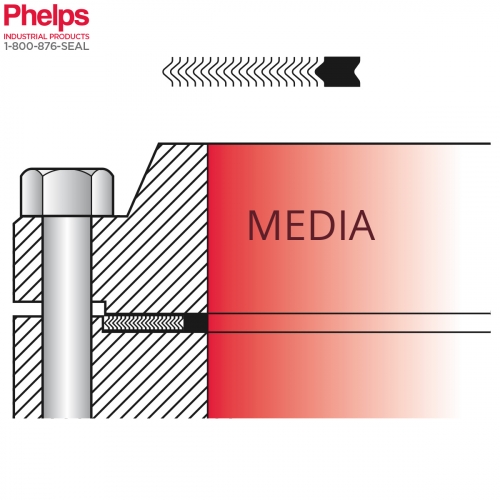 CUSTOMIZE AND SEND REQUEST