Style 2072 - Synthetic Packing, Lubricated with PTFE and Hi-Grade Mineral Oil
Phelps Style 2072 is a synthetic yarn thoroughly impregnated with PTFE Suspensoid, and coated with high grade mineral oil. This style reduces the need for adjustments during break-in periods, extends sleeve life, and reduces down time. PTFE and mineral oill insertions reduce running friction, prevent overheating and glazing, and enhance sealability.
Phelps Style 2072 compression packing offers an excellent resistance to various media, while being impervious to vapors and gases.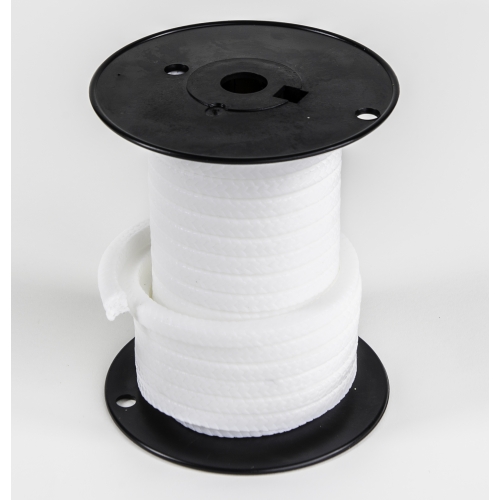 CUSTOMIZE AND SEND REQUEST
Pressure
500 PSI: Rotary/Centrifugal | 2500 PSI: Valves
Composition
Synthetic yarn
Applications
Equipment:
Rotary pumps, reciprocating pumps, agitators and other rotating equipment
Industries:
Marine, Pulp & Paper, Agriculture
Municipal / Water & Wastewater plants
Oil & Gas, Power generation, Mining and Oil fields
Material Advantages
High grade mineral oil lubricant provides assistance during break in periods.
PTFE insertion reduces running friction, prevents overheating and glazing, and enhances sealability
Environment Suitability
Mild acids & caustics, brine, gases, oils, steam, non-abrasive water
Competitor Equivalent
American Braiding: Style 3000T
Chemstar: Style 1152
Chesterton: Style 1710
Crane: Style 1335
Teadit: Style 2019
Palmetto: Style 1347AF
Sepco: Style ML2225
Utex: Style 237