Style 1500 - Gore-Tex® Joint Sealant
A radically different form of PTFE fluorocarbon material, although very strong and tough, it is soft and "marshmallowy" in character, permitting it to conform easily to irregular surfaces and to compress to a thin, wide ribbon under pressure. Because it is 100% PTFE fluorocarbon, it can be used in many applications where other materials fail quickly, either because of attack by corrosive chemicals or because of breakdown from exposure to high or low temperature.
Since it is highly compressive, only light flange bolt pressure is required to effect a seal, particularly useful in plastic, glass and ceramic vessels and pipe.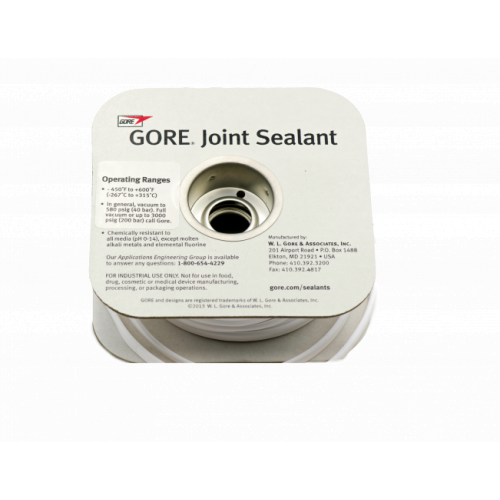 CUSTOMIZE AND SEND REQUEST
Temperature
-450F/-268C to 600F/316C
Composition
100% PTFE fluorocarbon
Applications
Gasket applications handling all chemicals, solvents and petroleum products. Excellent as a seal for flanges with rough or damaged surfaces, fragile vessels, pipe and flanges requiring light bolt torque.
Additional Notes
Size: 1mm - 1"
Spool: Standard lenghts
Bulk Spool: Available