Definition And Applications Of Compression Packing
March 3rd at 6:49am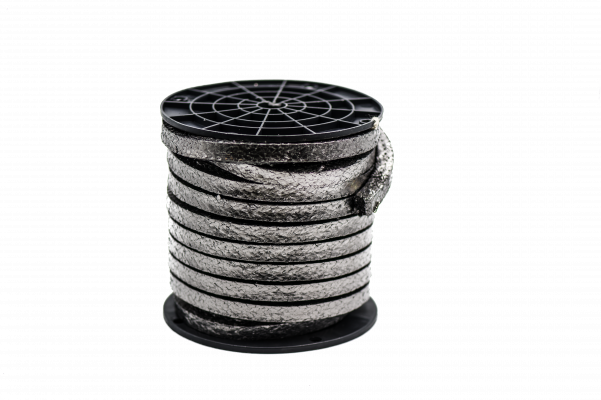 Control of fluid loss is essential to the successful operation of mechanical equipment used in fluid handling. Various methods are utilized to control leakage at shafts, rods, or valve stems and other functional parts or equipment requiring containment of liquids or gases.
The oldest and still most common of these sealing devices is compression packing, so called because of the manner in which it performs the sealing function. Made from relatively soft, pliant materials, compression or jam packings consist of a number of rings which are inserted into the annular space (stuffing box) between the rotating member, and the body of the pump or valve. By tightening a gland follower against the top ring, pressure is transmitted to the packing set, expanding the rings radially against the side of the stuffing box and rotating member, effecting a seal.
Typical stuffing box, cross section

A. packing
B. throat
C. stuffing box area
D. gland stud-bolts and nuts
F. latern ring (seal cage)
Compression packing finds its major use in the process industries such as petro-chemical, paper and steel mills, and in the service industries like utilities, marine, water, sewage, food and nuclear. They seal all types of fluids including water, steam, acids, caustics, solvents, gases, oil, gasoline, and other chemicals over a broad range of temperature and pressure conditions. They are used in centrifugal, rotary, and reciprocating pumps, valves, expansion joints, soot blowers, and many other types of mechanical equipment. Compression packing is relatively easy to install and maintain. With proper attention, a high degree of successful operation can be anticipated.
Successful sealing with compression packing is a function of several important related factors:
Careful selection of packing material to meet the specific application requirements.
Complete consideration of surface speeds, pressures, temperatures, and medium handled.
Proper attention to good installation and break-in procedures.
High standards of equipment maintenance.
Other Posts

ElastaGraph - A Revolutionary Metal Gasket Technology
Read Article